Led the designing process of a 150-200 pages long periodical with my design team. The magazine was about the Oil and Gas industry around the Globe. We formed unique content and designed specific magazines for 80 different countries where oil and gas is an important part of their economy. 
We did the layouts, advertisements on them, infographics, watercolor illustrations, and charts. The end products were one of the best selling magazines both as print and online in its industry. 
The color scheme was originally heavily black and white with a red addition. We enlivened it with vivid illustrations and images later.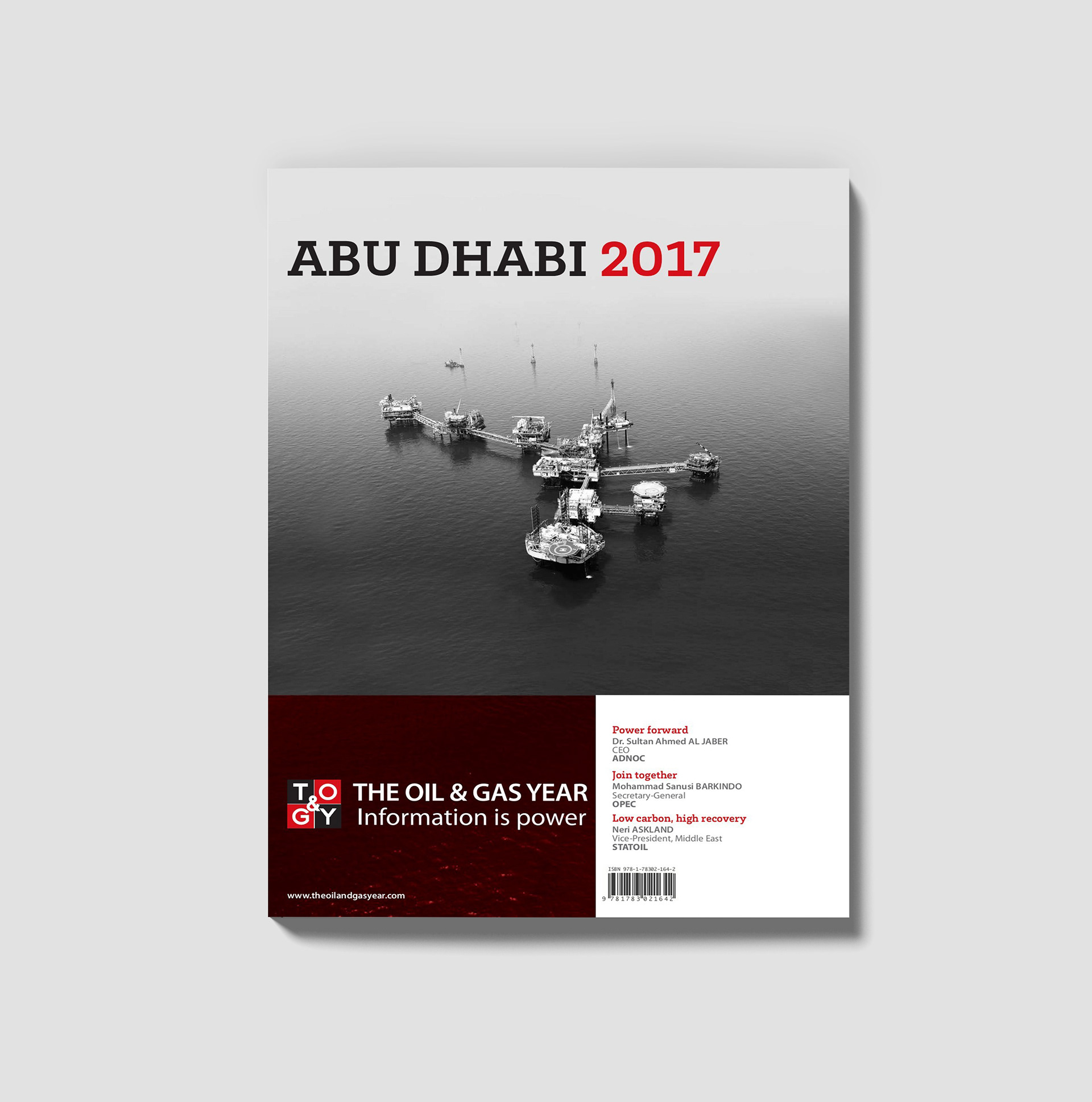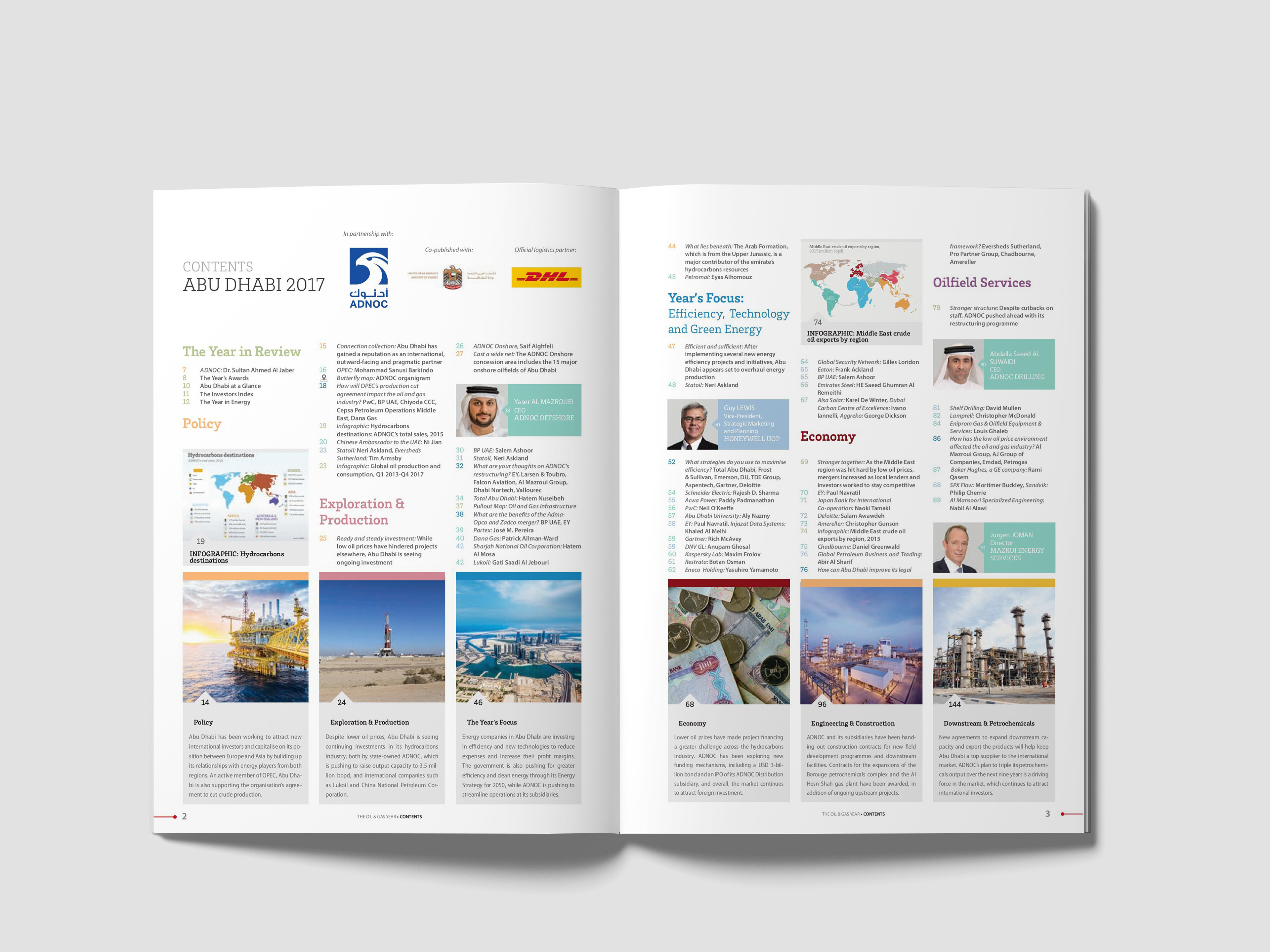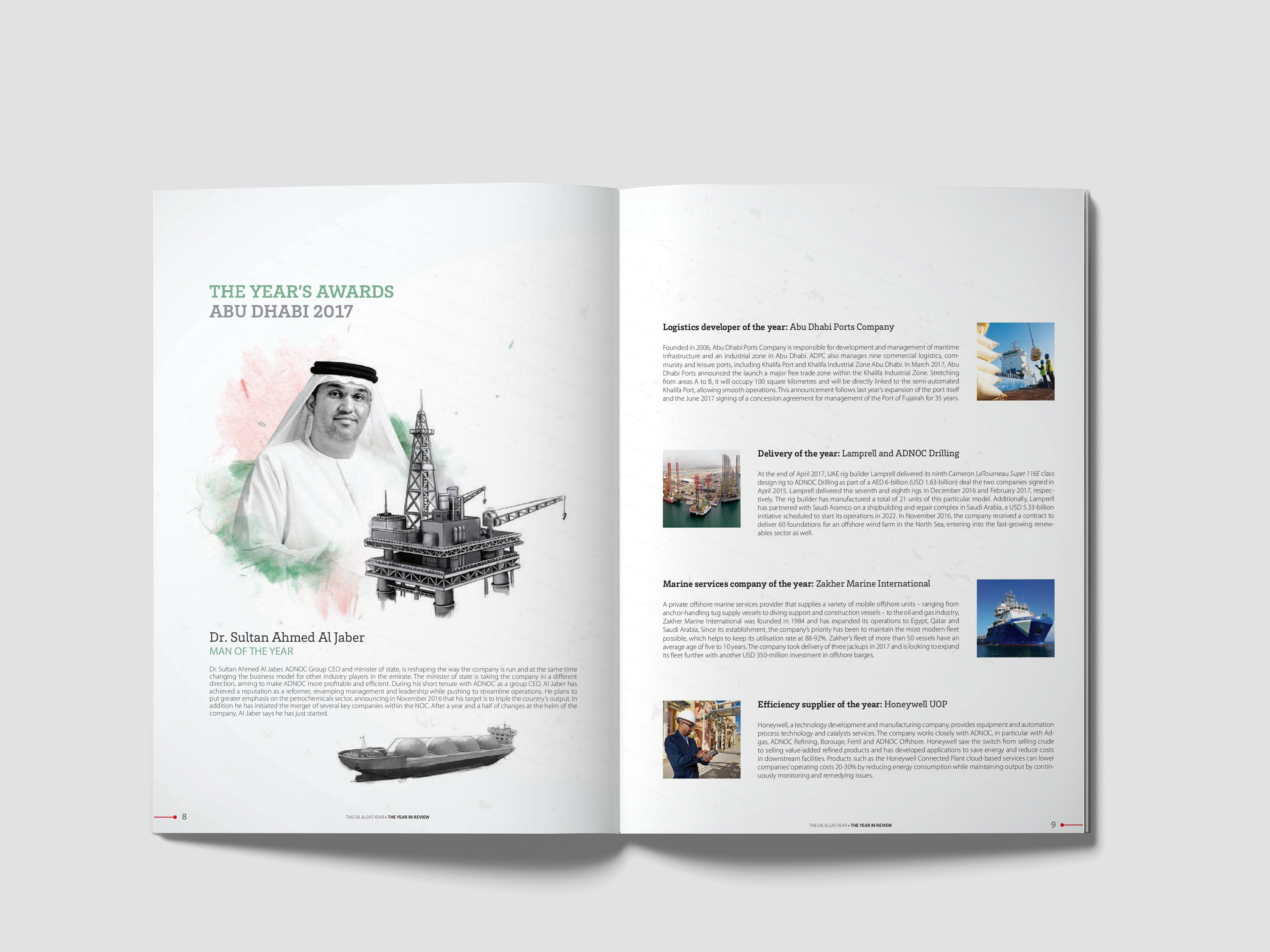 Watercolor illustrations of the oil and gas fields and the platforms which were used on the magazines often.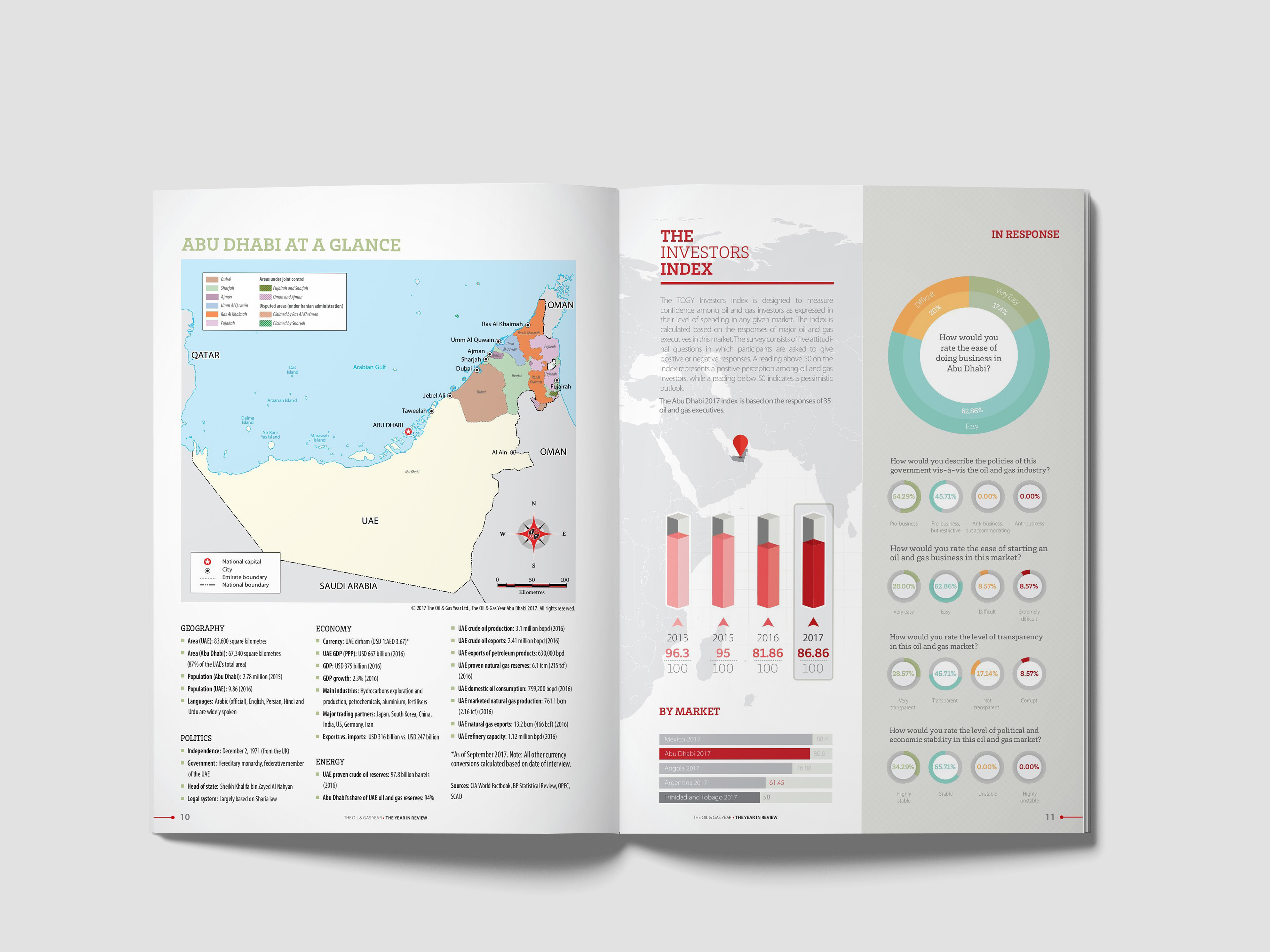 We had a large section of maps to show the platforms and pipes and all technical specs. We also had a large section of charts and infographics as seen above.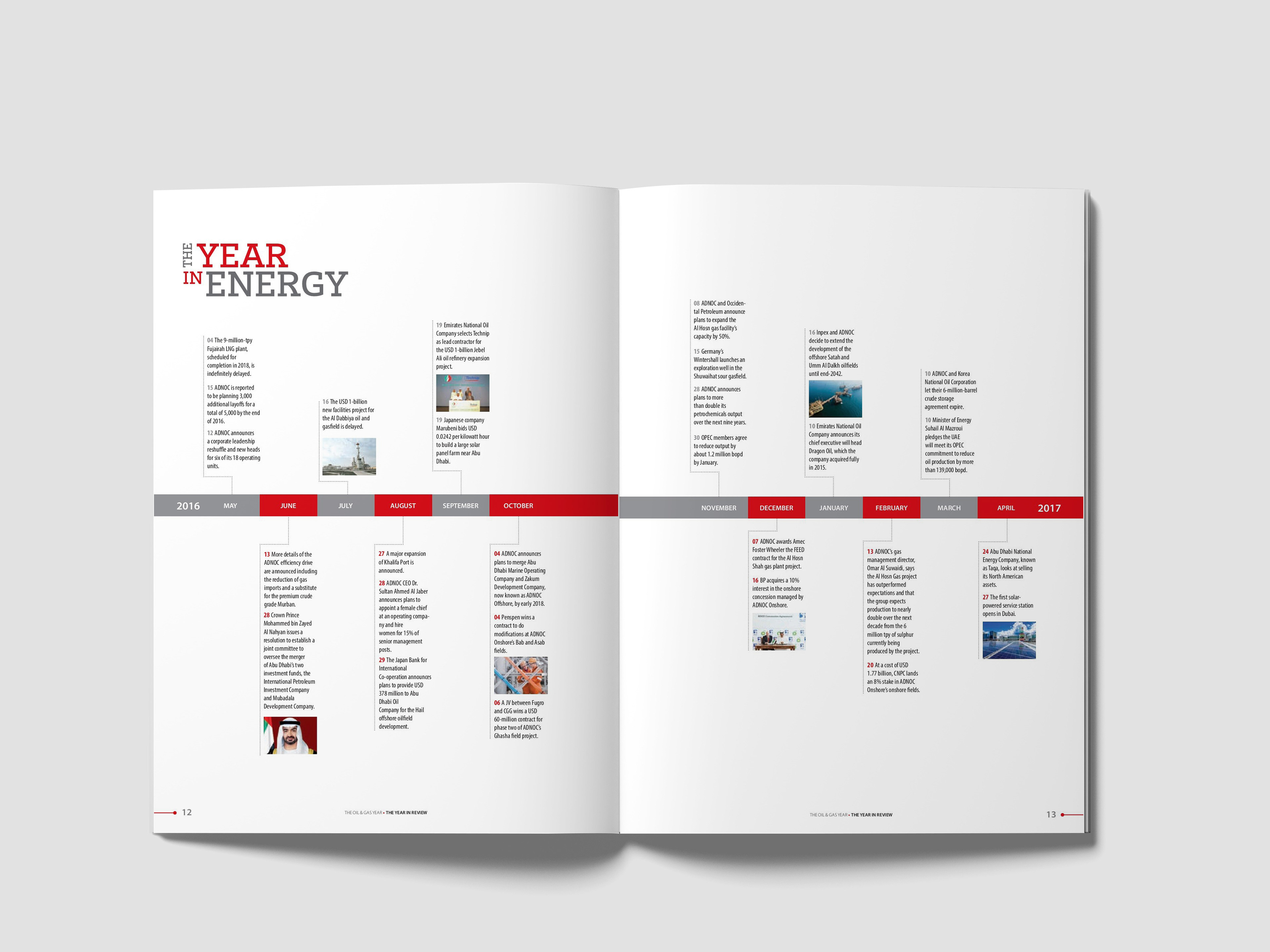 We showed the important developments and stories with a "The Year in Energy" section.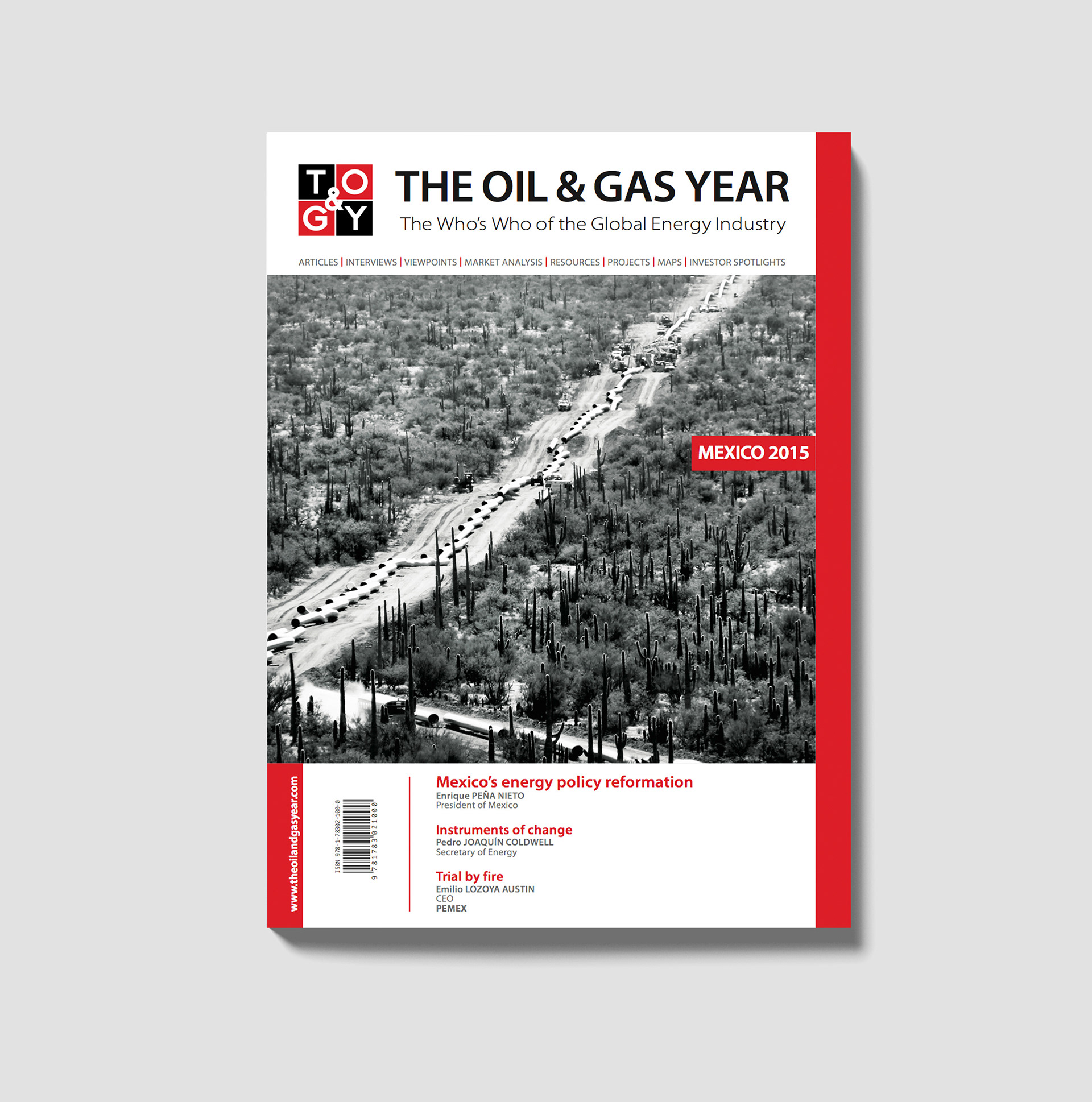 Cover of the magazine above and the content pages below were the initial designs.