Designed annual reports for the multinational Mergers & Acquisitions organization, IMAP. It included all kinds of information about their teams in different countries, transactions and sectors that they operate in. 
The look and feel was designed as very corporate, minimalist and with a lot of white space.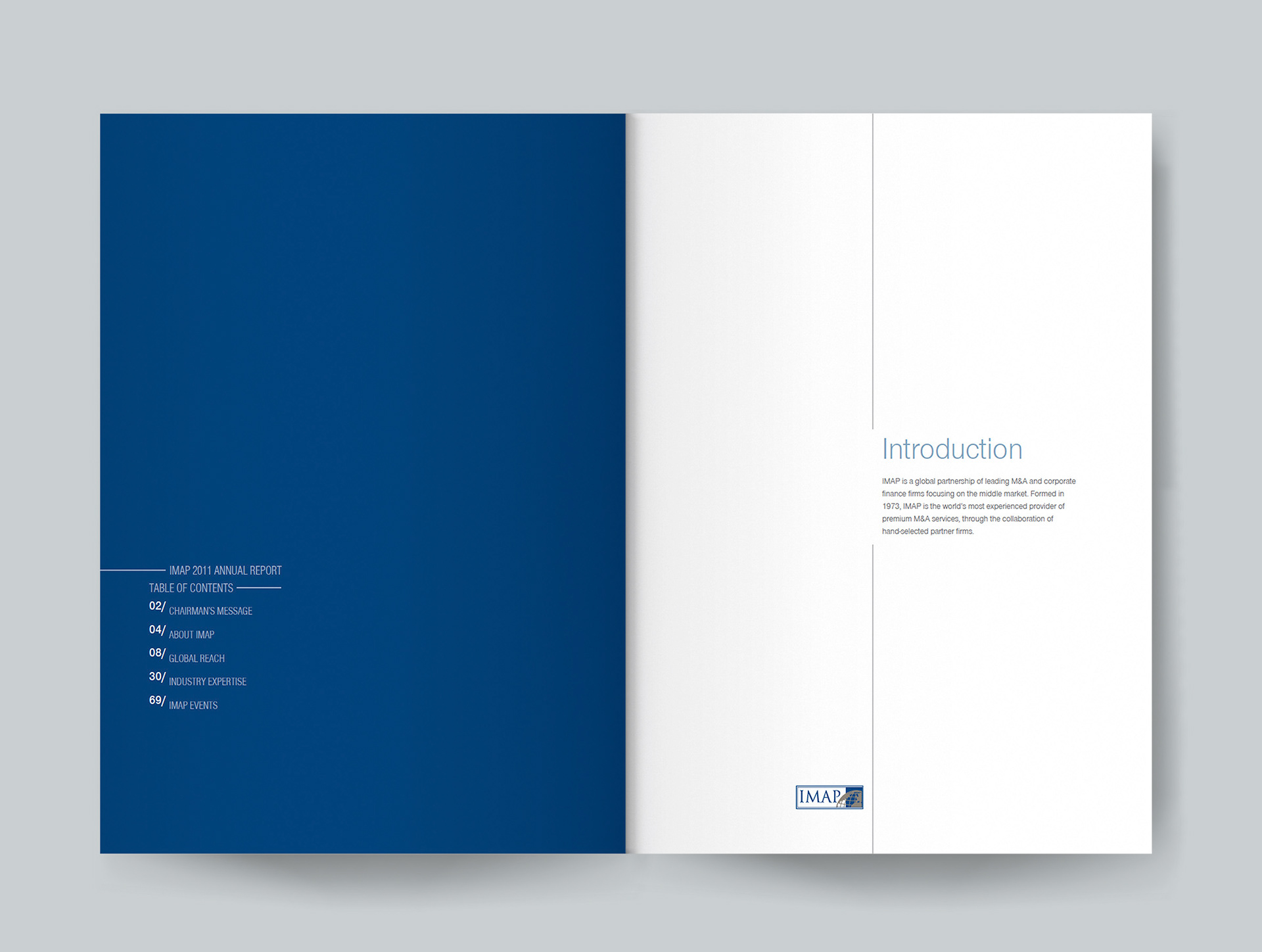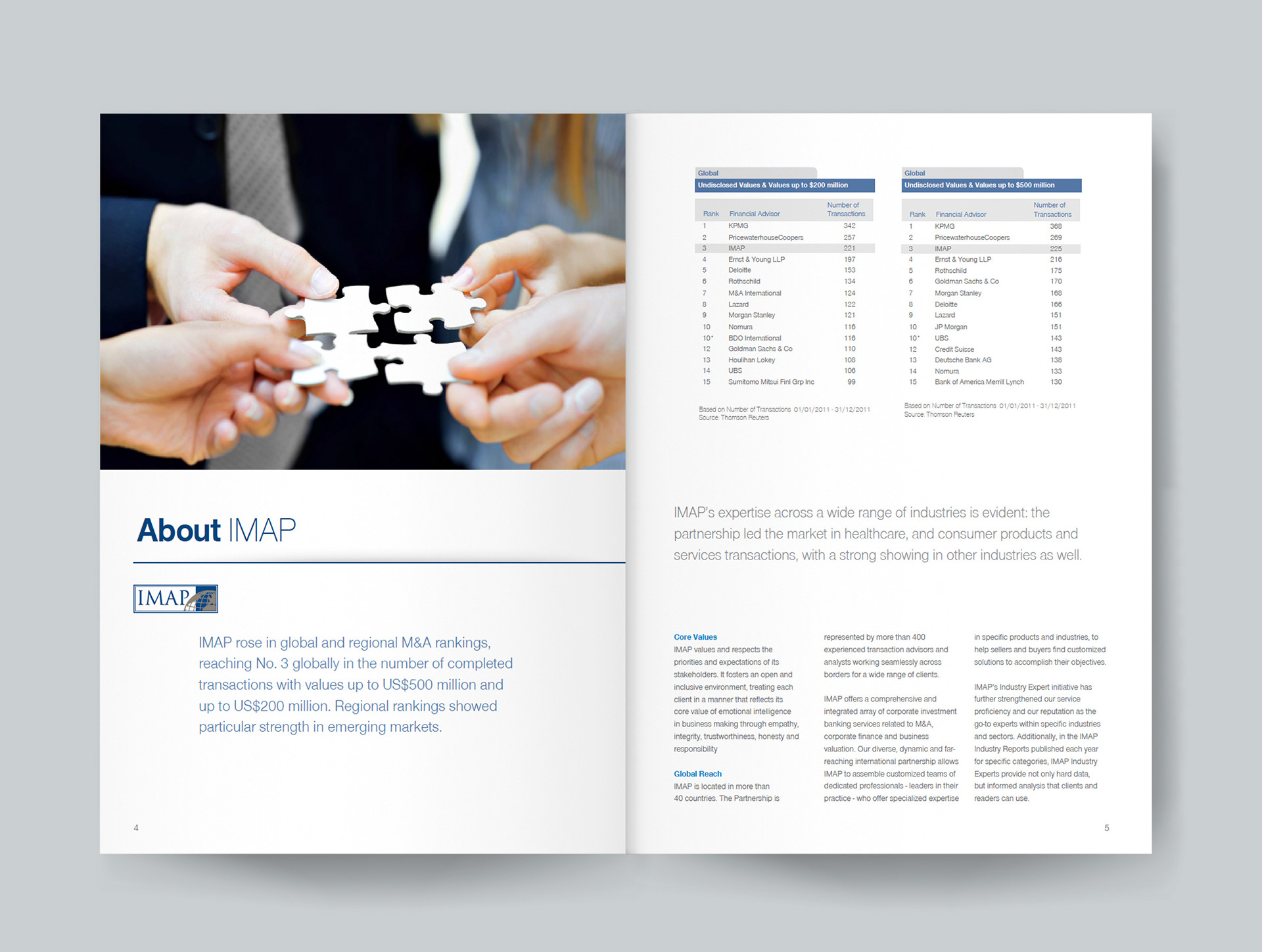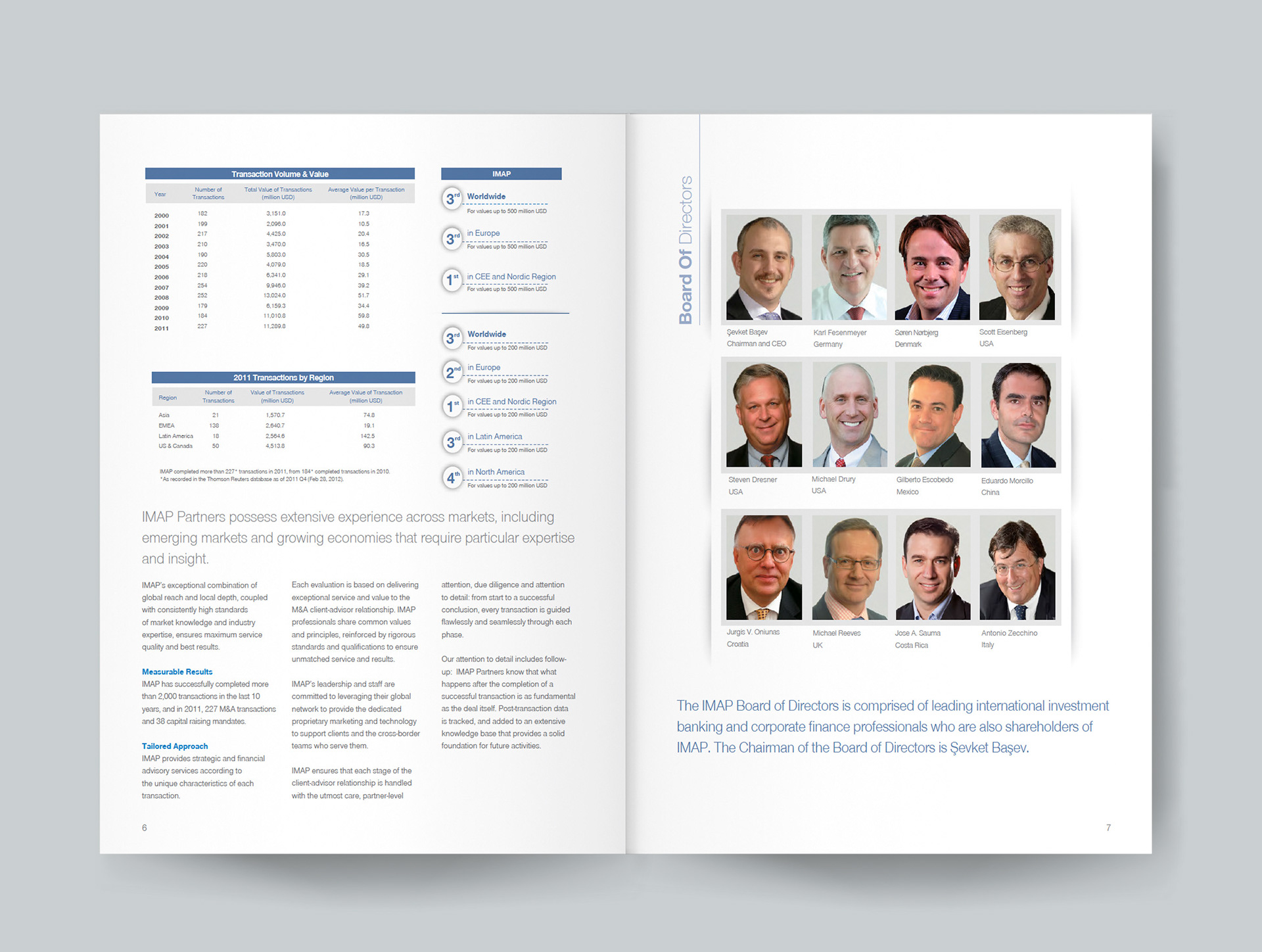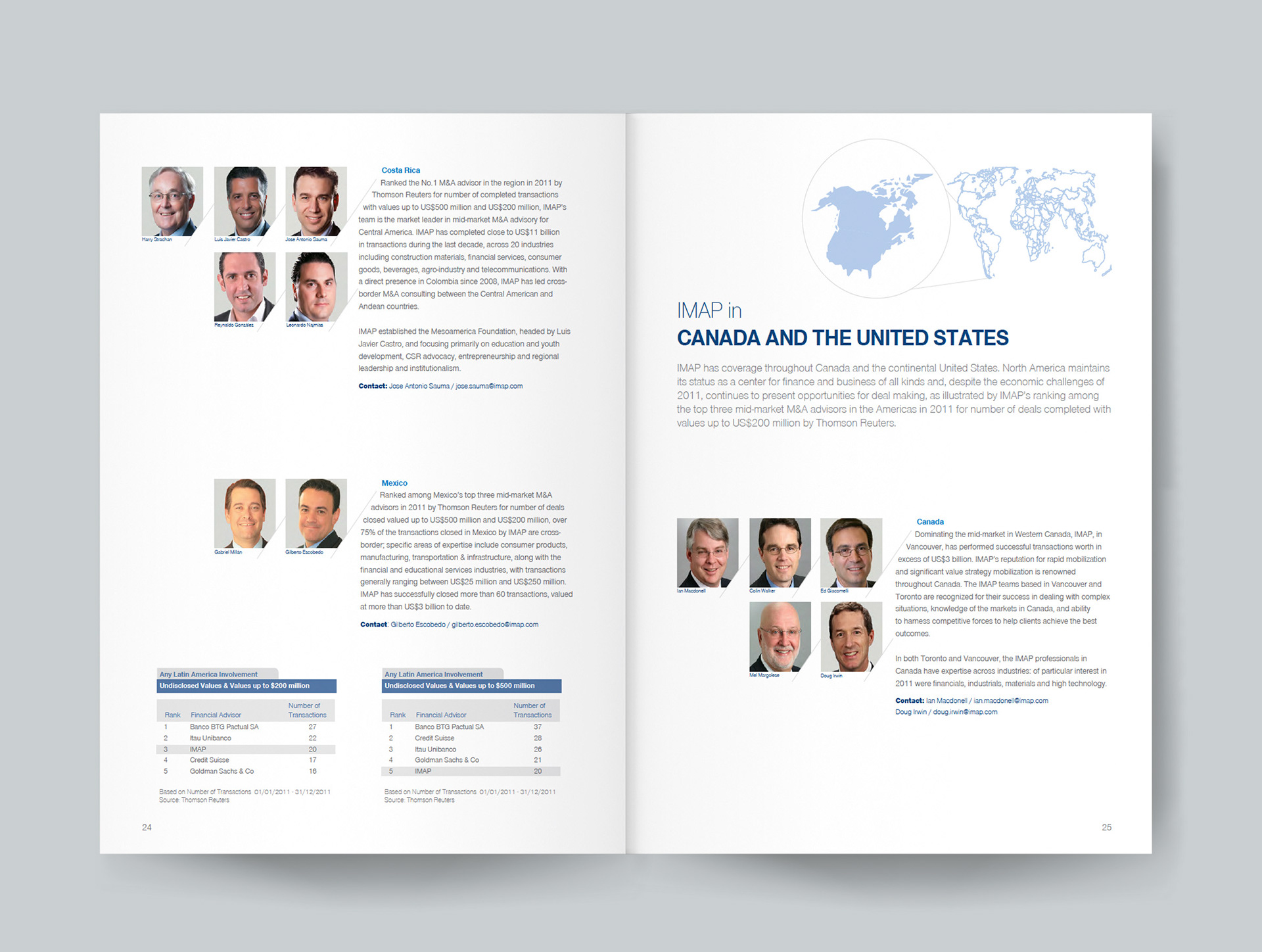 Also designed other reports for the same client, like Pharma Report in Mergers & Acquisitions transactions. It was also designed to have a corporate look with strong pharmaceutical images.